Some Lego Minis
Einige Lego-Miniaturen
Ingo Althöfer, December 2012; Update March 2021
First of all a clarification: "LEGO" is a trademark of LEGO Group in Billund, Denmark. This website is neither sponsored nor authorized nor supported by LEGO Group.
Gleich zu Beginn eine Klarstellung: "LEGO" ist eine Marke von LEGO Group in Billund, Däemark. Diese Webseite ist weder gesponsert noch autorisiert noch von LEGO Group unterstützt.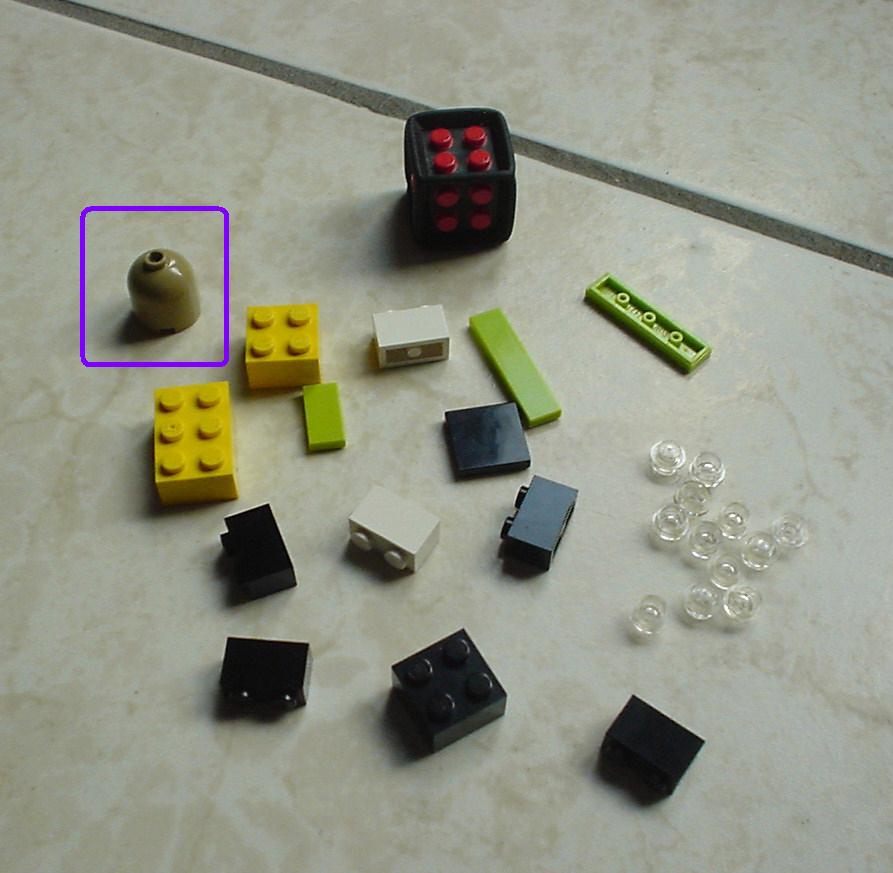 By chance, I found these 27 Lego pieces in my playing corner. Together with friends we created several figures from them. The grey cap is framed because it was used only in a second session. The gallery shows only a selection. It is unbelievable on how many ways 27 Lego pieces can be combined.

Durch Zufall fielen mir diese 27 Lego-Teile in die Finger. Zusammen mit einigen Freunden haben wir verschiedene Figuren daraus gebastelt. Die graue Kappe ist eingerahmt, weil sie nur bei der zweiten Session zur Verfügung stand. Bei weitem nicht alle Ergebnisse sind in dieser Galerie gezeigt. Es ist unglaublich, auf wieviele Arten man 27 Lego-Steine kombinieren kann.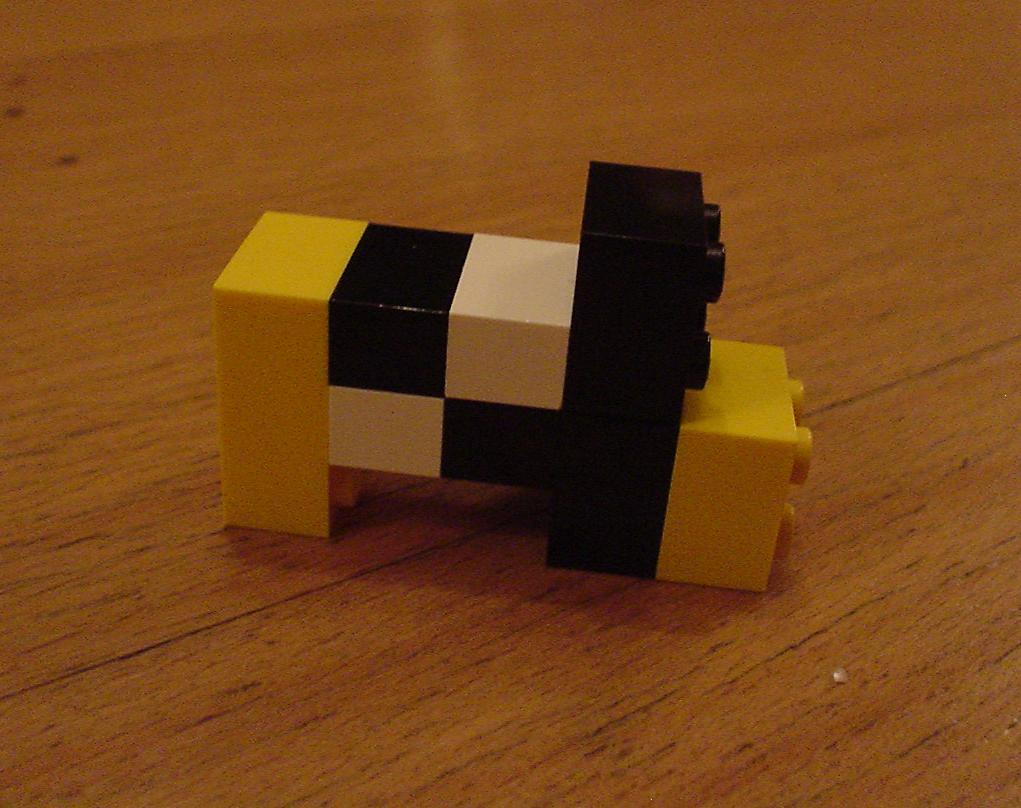 Sniffing Snoopy
Der Fährtenhund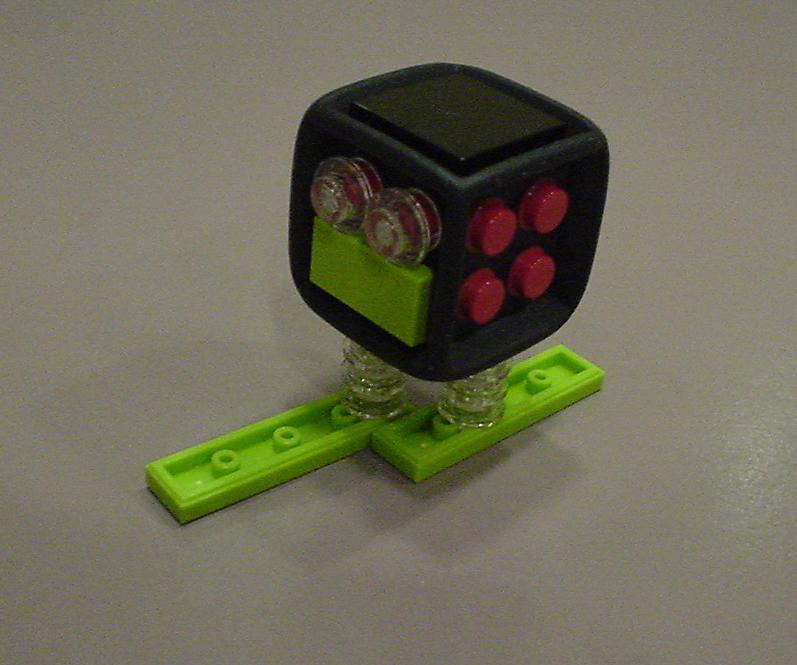 Skiing with scarf
Ski-Langlauf mit Schal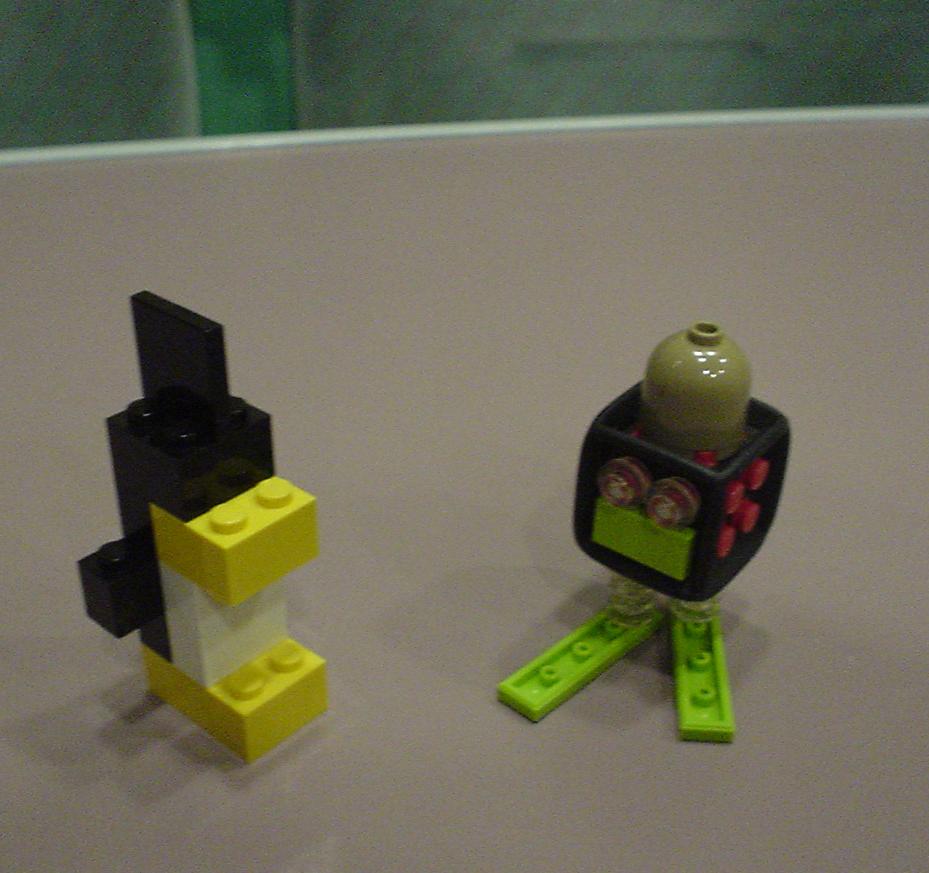 A steep couple. The penguin was at the hairdresser just yesterday.
Ein steiles Duo - der Pinguin trägt eine ganz aktuelle Frisur.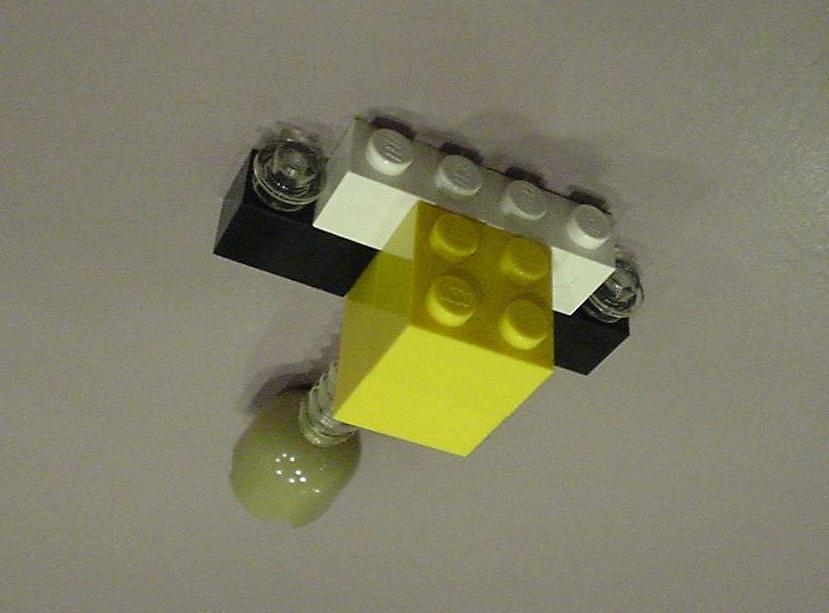 Enterprise on intergalactic tour: always searching for new worlds.
Sternenzeit 3-punkt-1-4: Enterprise auf der Suche nach neuen Welten.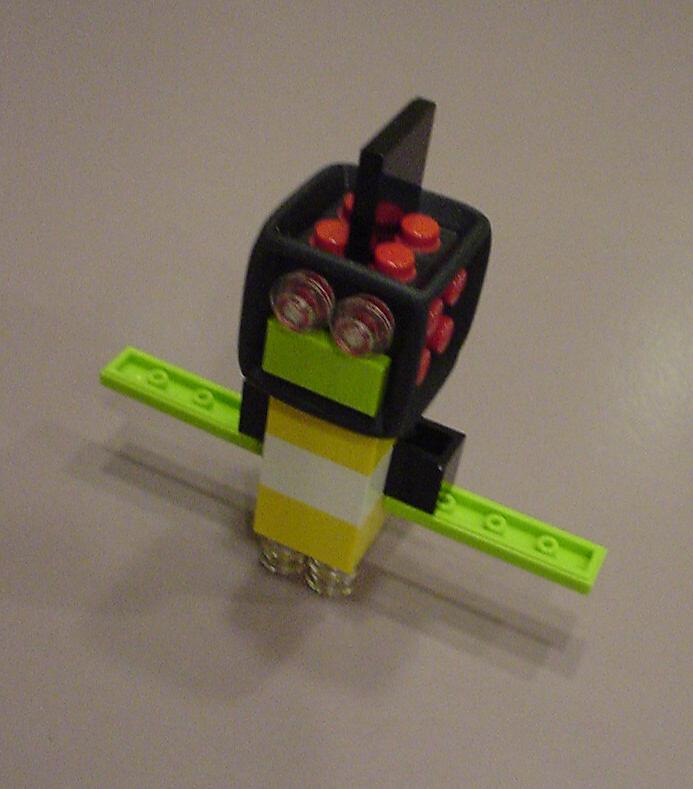 Antique flying machine with spoiler. Perhaps from the 19th century. Or is it the tailor of Ulm?
Antikes Fluggerät mit Spoiler. Vielleicht aus dem 19. Jahrhundert; oder ist es doch der Schneider von Ulm?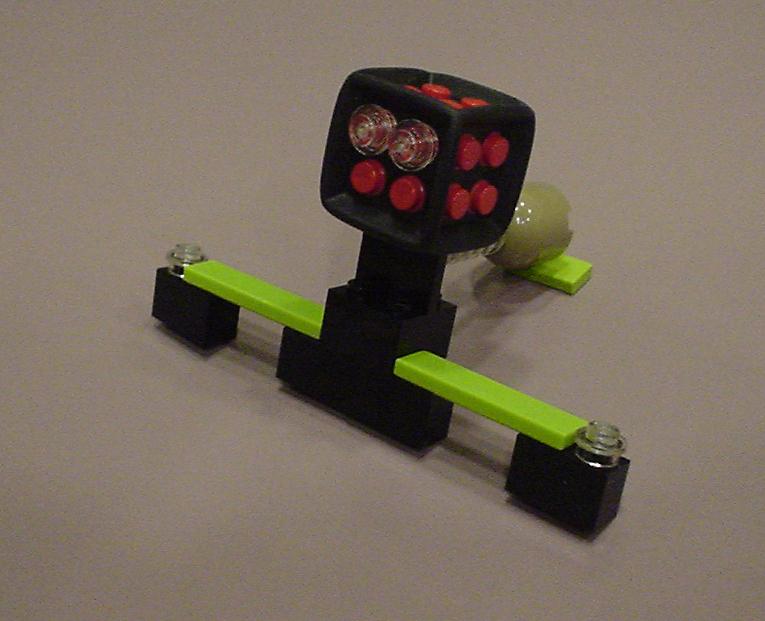 Definitely the apparatus of the Wright brothers, prototype version 00.
Ohne Zweifel der Flugapparat der Gebrüder Wright, Prototyp Nr. 00.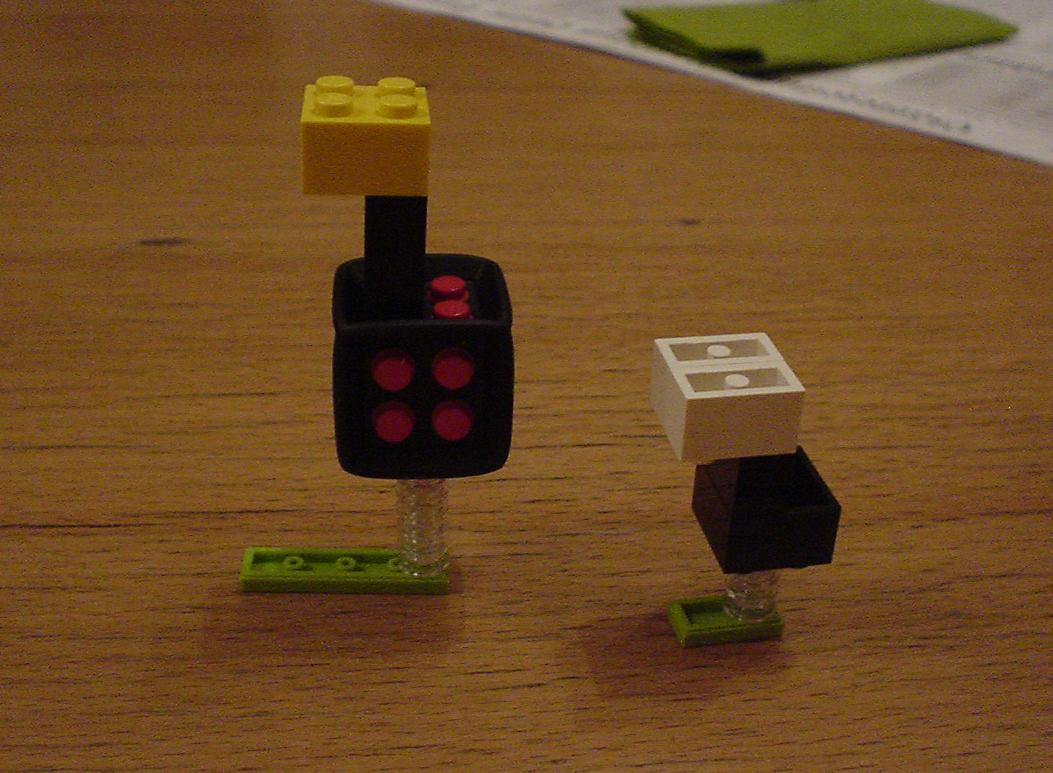 Kiwi with baby kiwi. Can they fly? At least the mother?
Kiwi mit Kind. Können die fliegen? Zumindest die Mutter?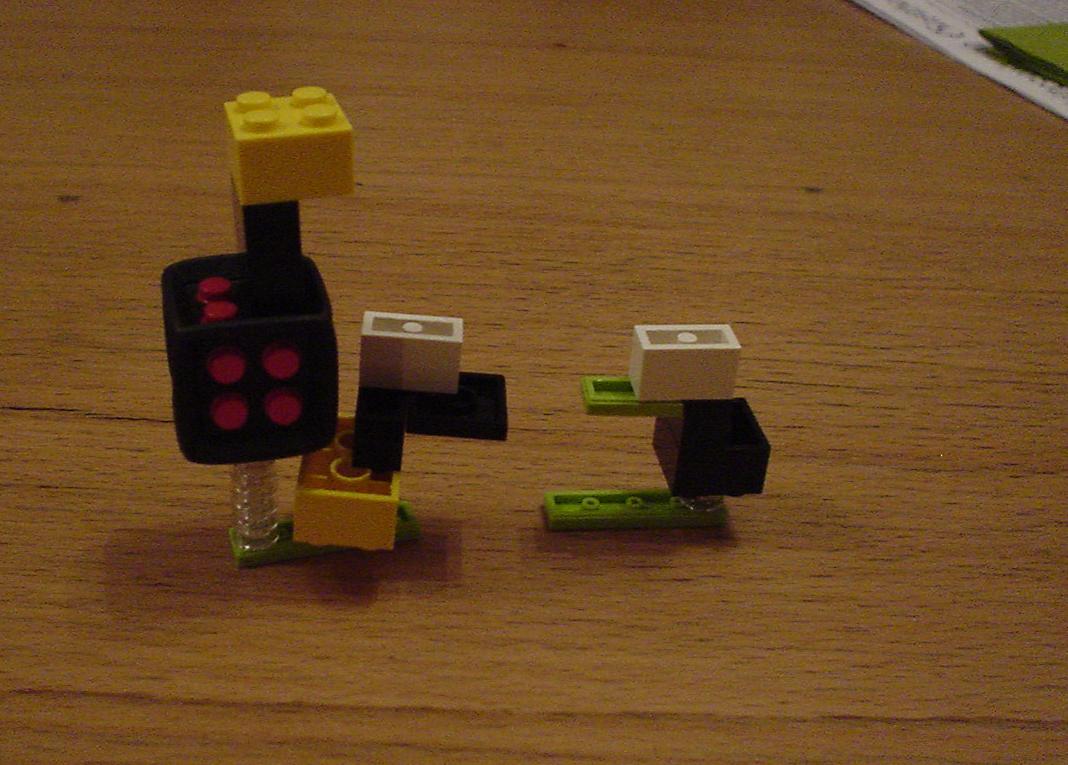 Consultation of the kids, before lift-off.
Beratung der Minis vor dem Startversuch.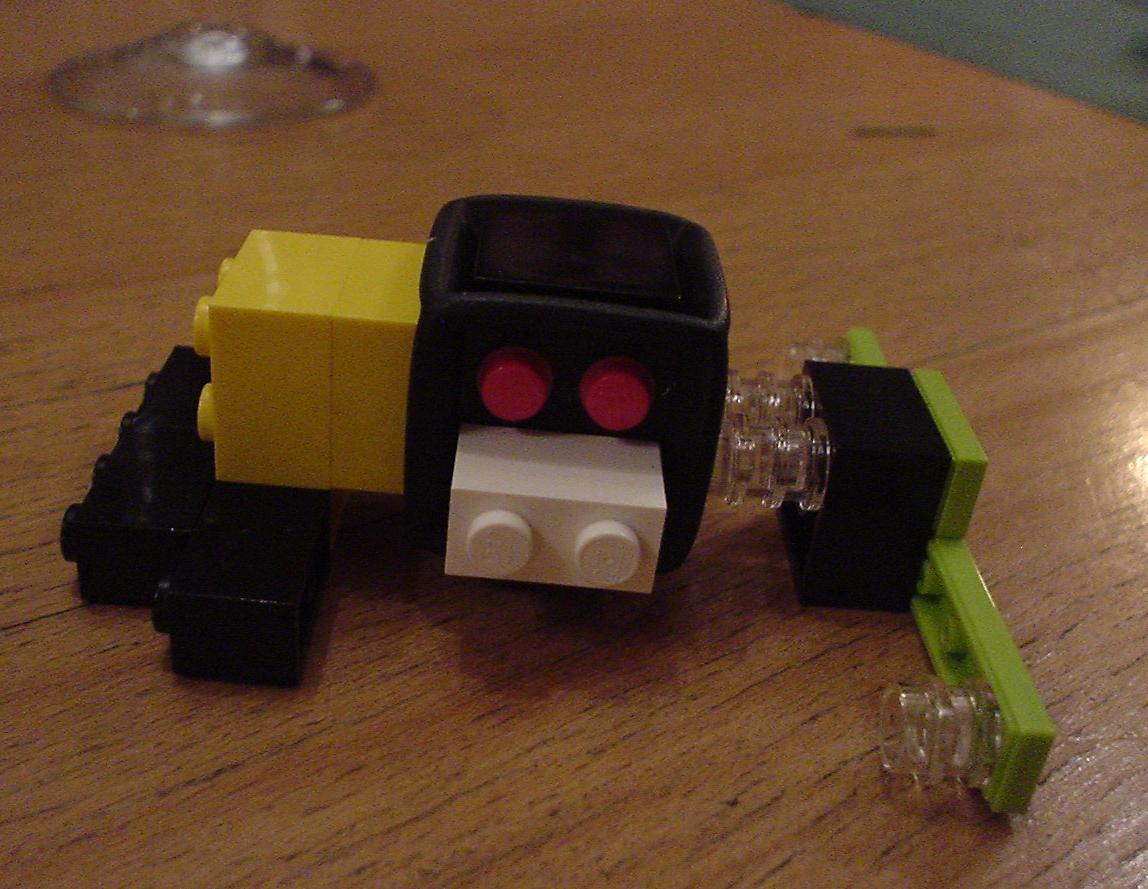 Many combat crabs have one much bigger claw.
Bei vielen "Kampf"krabben ist eine Schere deutlich grösser als die andere.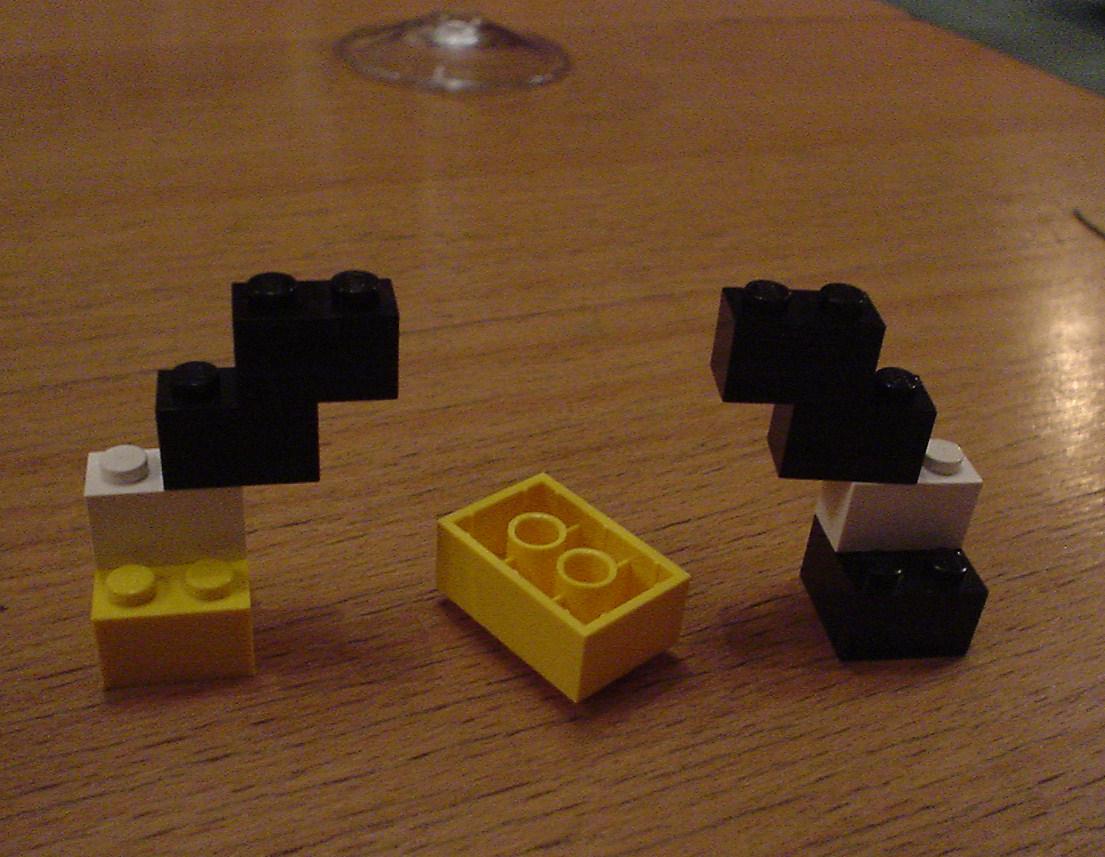 "Herr Müller-Lüdenscheid!" - "Frau Dr. Riedel!"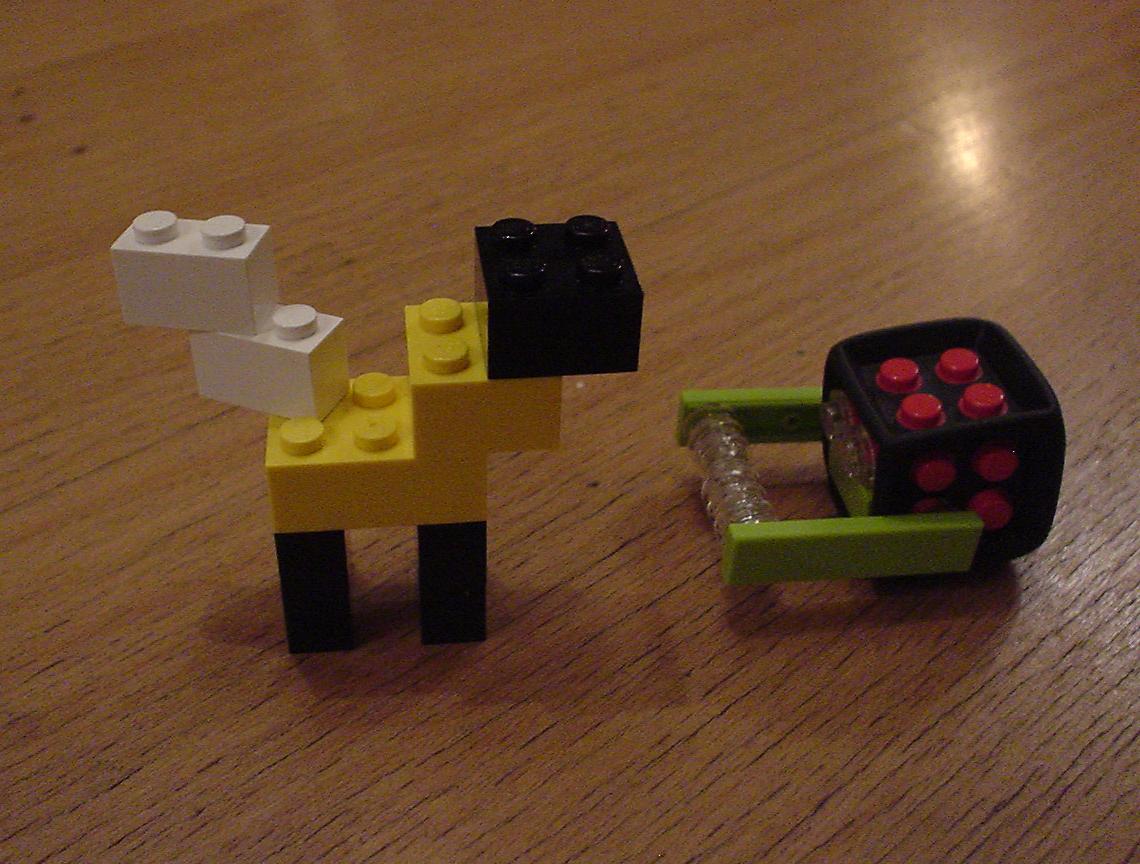 Little lamb and the reaper.
Das Lämmlein und der Mäher.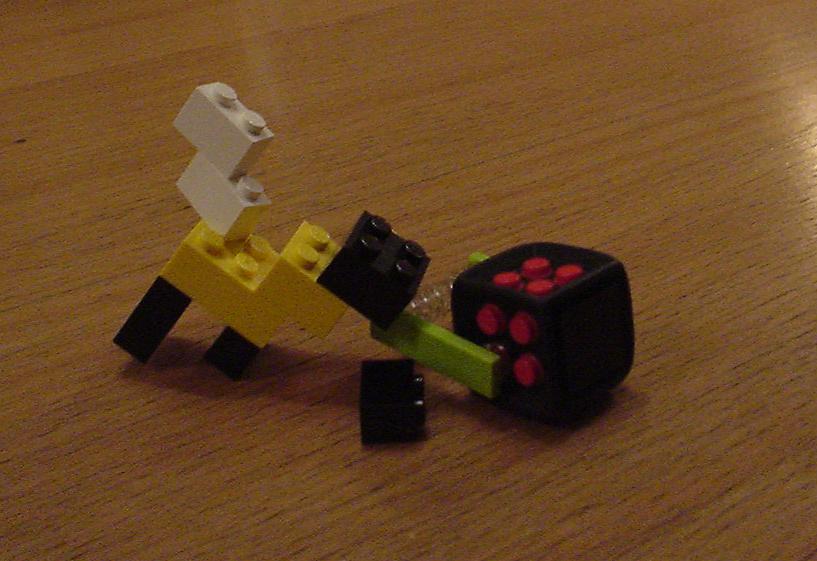 Little lamb below the reaper: no more forelegs.
Lämmlein unterm Mäher: jetzt sind die Vorderbeine ab.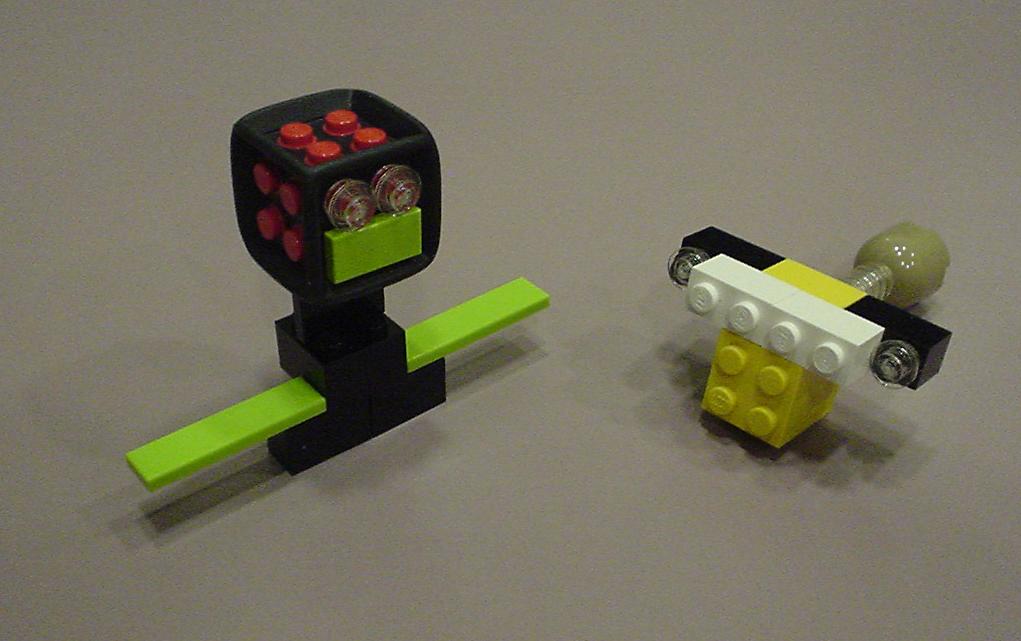 Back to the airfield: two gliders.
Zurück zum Flugplatz: Zwei Gleiter.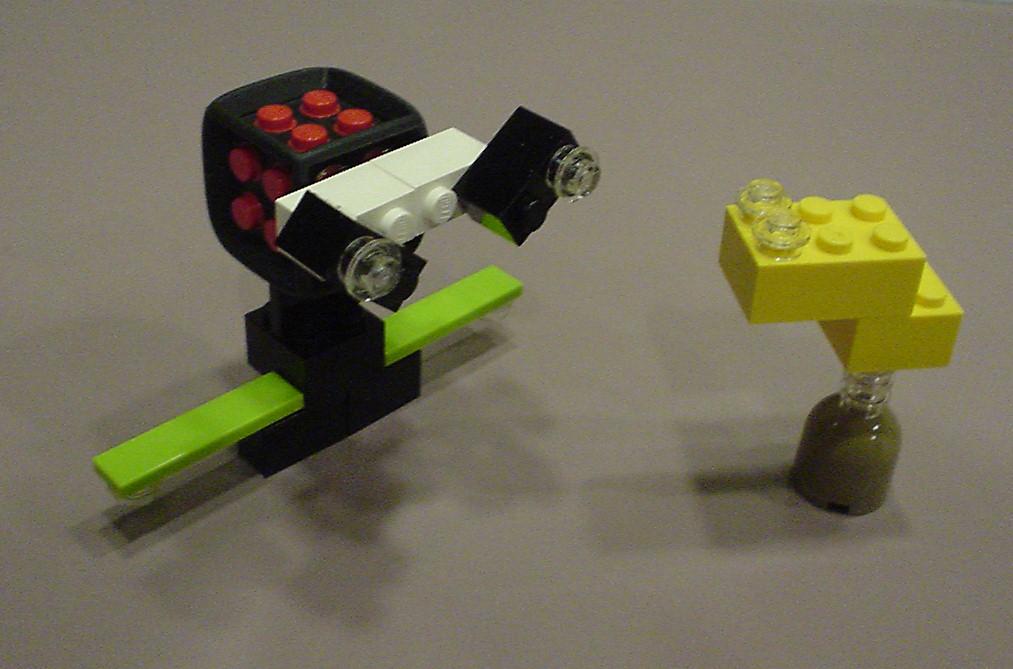 Superintendent for the start.
Startinspektor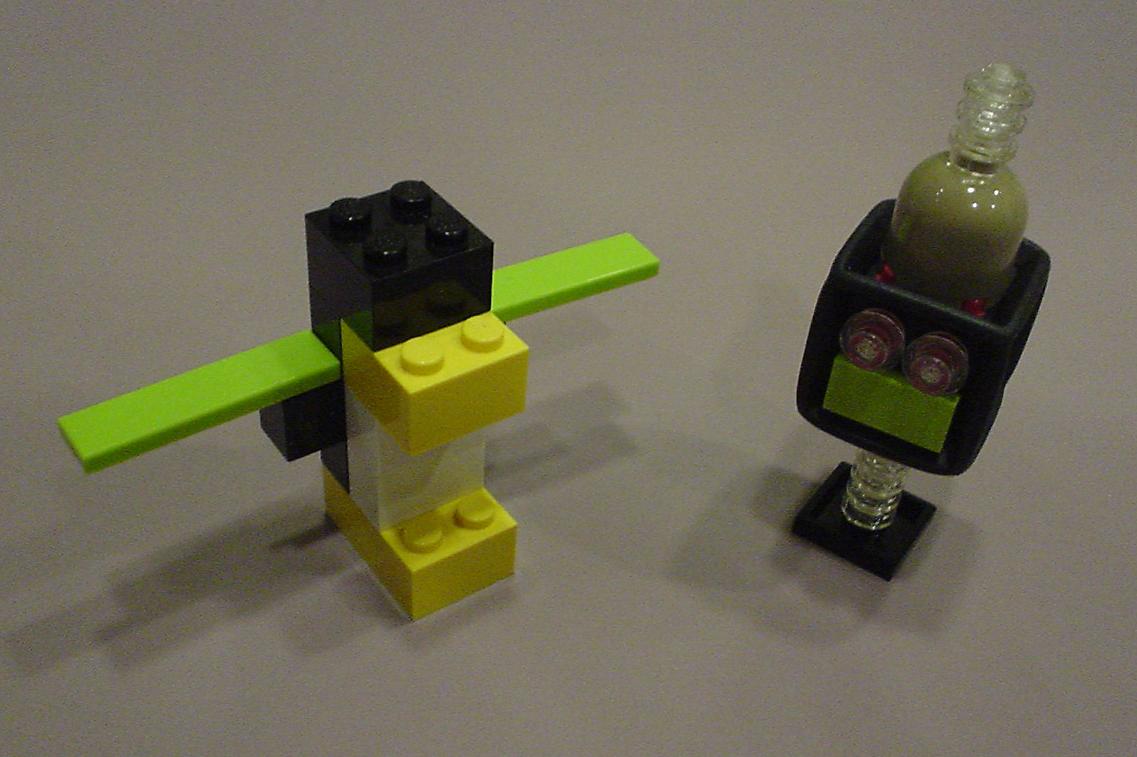 Pingu will lift-off soon. His friend with the bottle is watching only.
Pingu hebt gleich ab. Freund Schnapsdrossel guckt nur.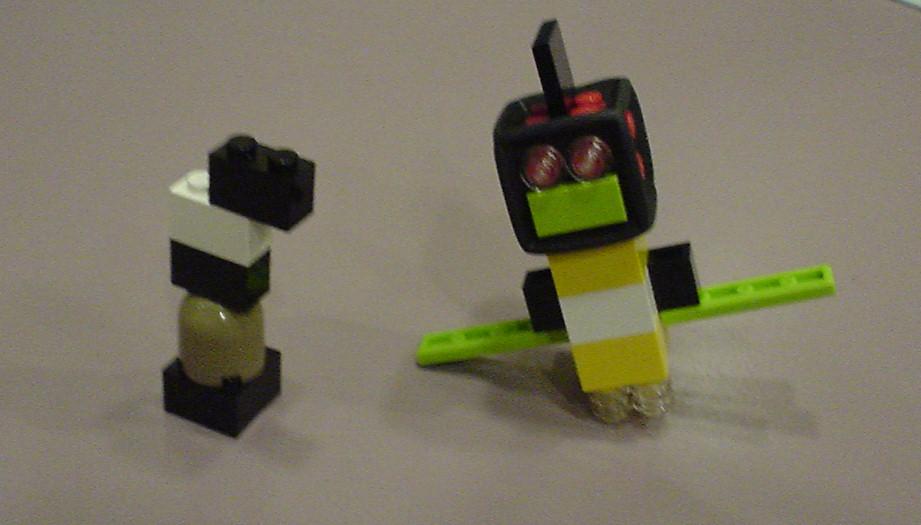 Pilot's Latin: "And then I took the curve like this."
Fliegerlatein: "Und dann bin ich so in die Kurve gegangen."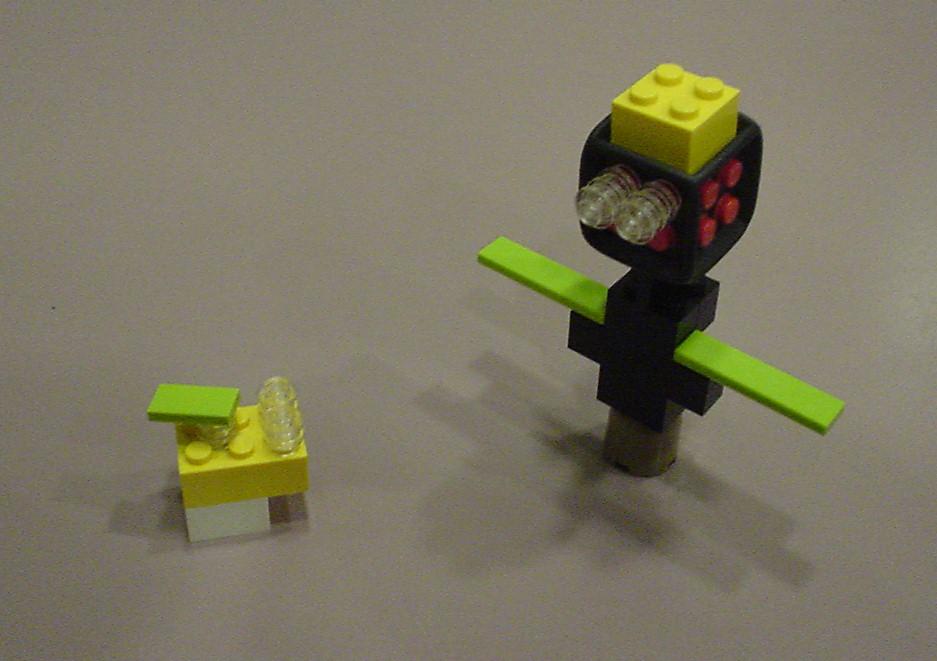 Also the hedgehog wants to learn how to fly.
Auch der Igel will verstehen, wie man fliegt.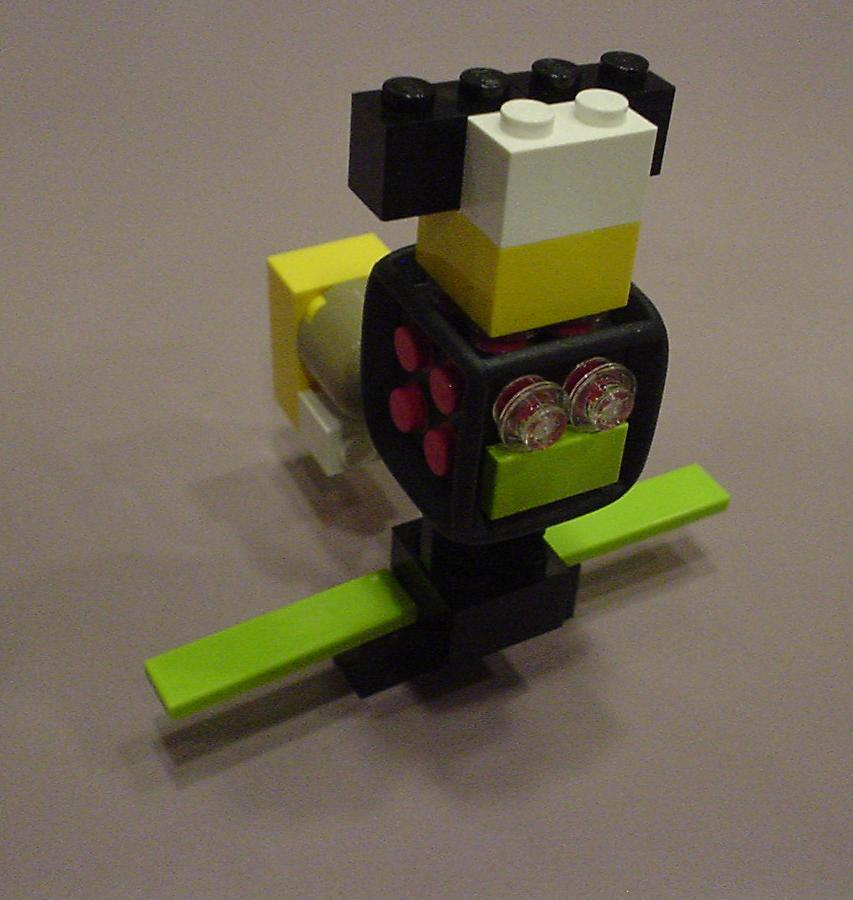 Will this machine ever leave the ground?
Ob diese Maschine überhaupt vom Boden kommt?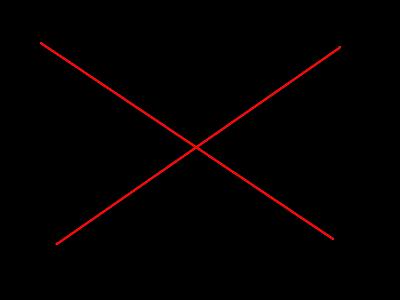 Picture shifted to the gallery for adults.
Bild verschoben in die Abteilung für Ü-18.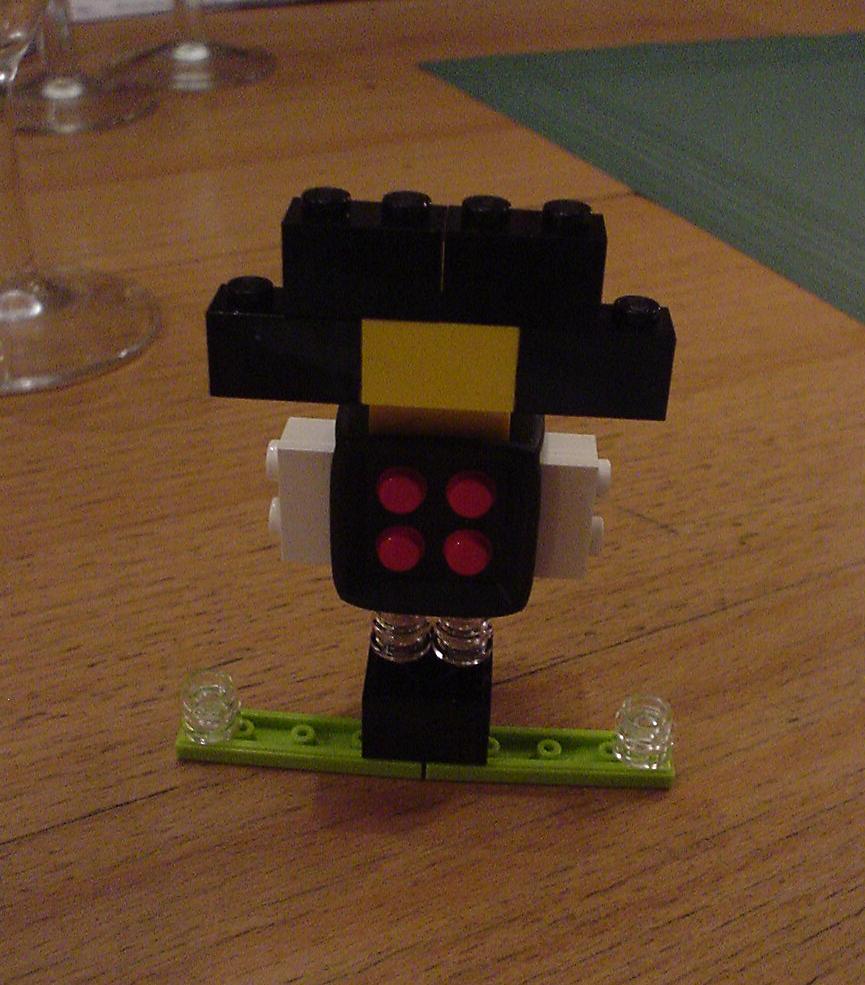 Does someone know a relative of this girl?
Wer erkennt, mit wem das Mädel verwandt ist?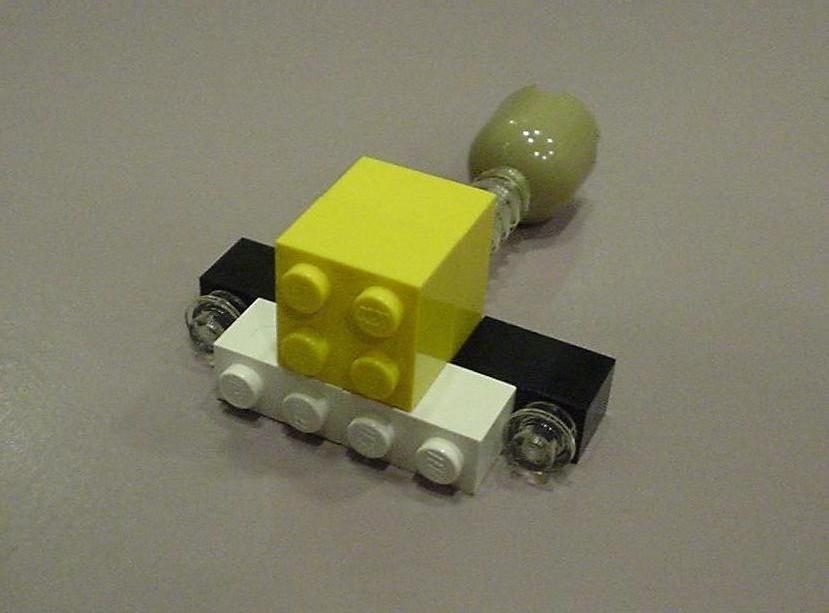 This bomber is not just new in the gallery.
Dieser Bomber ist auch nicht neu in der Ausstellung.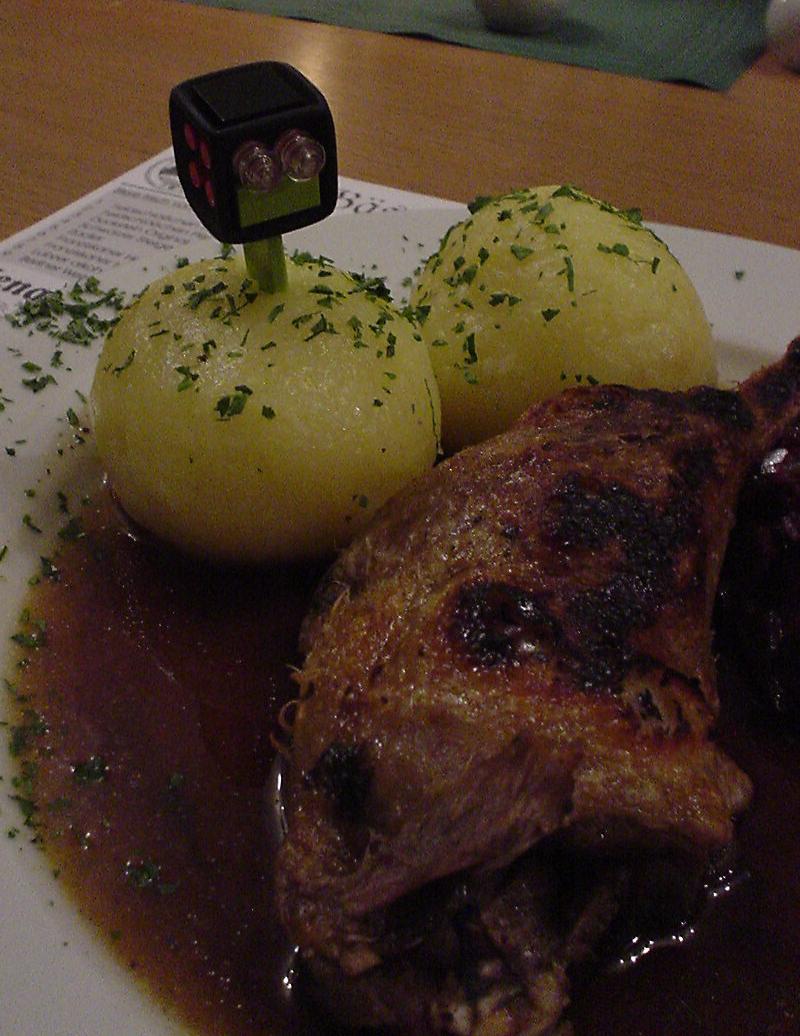 The cam is controlling the roasted duck.
Der Blitzer passt auf den Entenbraten auf.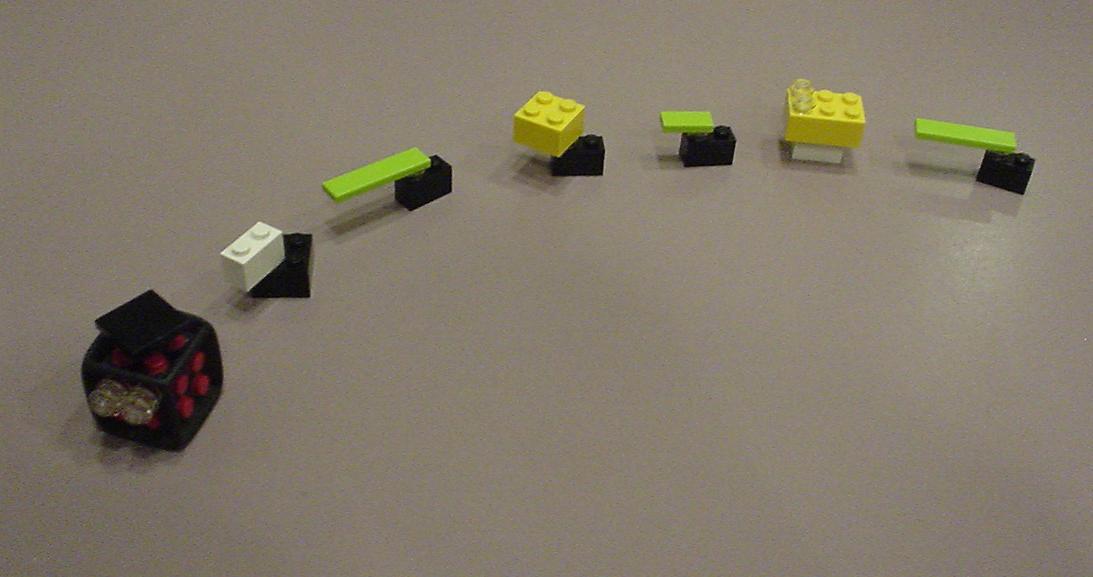 The new doctor leads the procession.
Half of the figures in the exhibition were created during a doctor meal.

Der frischgebackene Doktor führt den Zug an.
Die Hälfte der Figuren in der Ausstellung entstand während eines Doktorschmauses.




---
---